Top breeder of AKC Chs. and All-Time record holders, author of 8 breed books, Founder of 3 AKC Breed Clubs.
---
Legal researcher, former Legislative Affairs Liaison who served as Delegate for the American Federation of Aviculture.
---

Recording Secretary and Legislative Liaison for the American Pomeranian Club, Geneva is a critical care RN interested in genetics, nutrition and politics.
---
U.S. Army ret SFC (22 yrs.) whose devotion to country led him to become involved in legislation affecting all Americans and animal ownership.
---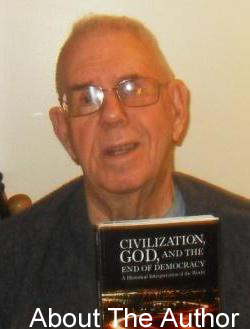 A German Shepherd Dog breeder since the 50s, judges All Breeds Canada Kennel Club (CKC). Gordon achieved a BA degree at the age of 76.
---
The first female NC Dog Warden, grooming business owner, serves multiple Breed Club Boards, Vicki also competes in Field and Obedience.
---

AKC and Int'l All-Breed Judge "Mr.GSD" is a hip dysplasia authority who presents world-wide seminars on gait, structure and orthopedic disorders.
---
Dr. Lee (SAAB Member) holds four PhD degrees, is a TV and Radio show host, book author and devoted Doberman owner.
---

An attorney with 25 years pentagon service, Frank retired and took on HSUS through IRS code, for which he obtained statutory changes...
---
Common-sense animal husbandry and animal rescue is her forte. She writes for the average pet owner because she says that is just what she is!
---
She was a professional administrator before enduring a 2017 medical bout with death. Karen is a talented writer, artist, and animals lover.
---
Journalist Award Winner who is expanding her passions: showing Boxers (which she has had for over 30 years) and writing.
UKC Judge, Standard Poodle breeder, Legislative Liaison, degreed in Biology and Environmental Health, retired Military.
---
Active in DPCA since 1978, current secretary ADPEF, created "Pet Conventions" dedicated to educating pet lovers and their animals.
---
Tam is a UKC judge, multi-state Real Estate Broker, multi-species animal trainer, and former AKC licensed All-Breed handler.
---

AKC judge since 1979, Katie does Working and Herding Groups, is an accomplished poet, artist, and freelance writer whose breed is Australian Cattle Dogs.
---

Vietnam spotter who sees the sport clearly through his daughter, Sam writes only when he has something to say and then we listen!
---
An International authority on vaccines, her ever-expanding resume in energy medicine puts her in world-wide demand for lectures and veterinary seminars.
---

Shirley is a news hound, scholar and Cat Law list owner. She is an owner-exhibitor of Regional Champion LaPerm cats.
---
Investigative reporter, Health and Science Editor, Nel is an acclaimed writer for Animal Wellness Magazine feline issues.
---
Multi-Group AKC Judge, Coordinator for the APC and the Carolina Dog Judges Group, "Dot" is a student of health and homeopathy.
---
AKC approved Sweeps, JS Judge, Julie has bred Standard Poodles under the Tiara banner for over 30 years and is an avid genetic researcher.
---

Activist on local, state and federal levels to protect pet owners' rights, Dannielle is an avid researcher who operates a small show kennel, Black Knight Akitas.
---
Pet Columnist, dancer, published poet and writer, Stella is a devoted fancier of white Persian cats and Springer Spaniels but does not breed.