Featured Writer Since 2006
Dorothy "Dot" Martin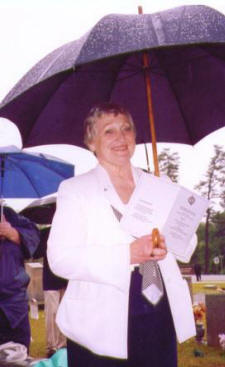 Mrs. Martin is approved for all Toy breeds, Toy Group, and BIS. She is also approved for most of the Non-Sporting breeds, plus Shetland Sheepdogs.
Dot served as the Judges Education Coordinator for the American Pomeranian Club and Seminar Coordinator for the Carolina Dog Judges Group.
Long time Pom breeders (La Cherie) she and husband Ed (also AKC approved judge) bred their first Chihuahua litter in 2005 after finishing 4 champions. Their love for dogs encompasses most AKC breeds.
She and Ed have 3 children, 6 grand children and one great-grandchild although no one would believe she is old enough for a great-grandchild. Dot's love for the sport and the dogs is eclipsed only by love for her family.
Dorothy is also a dedicated student of homeopathy and in 2012 she became a college student!
Direct Questions to: DFM1225@Att.net
© NetPlacesNetwork.com 06.2010 https://www.netplacesnetwork.com/Writers/Martin-Dot.asp

Back to NetPlaces Network Writers